PROJECTS: Commercial - ESB Headquarters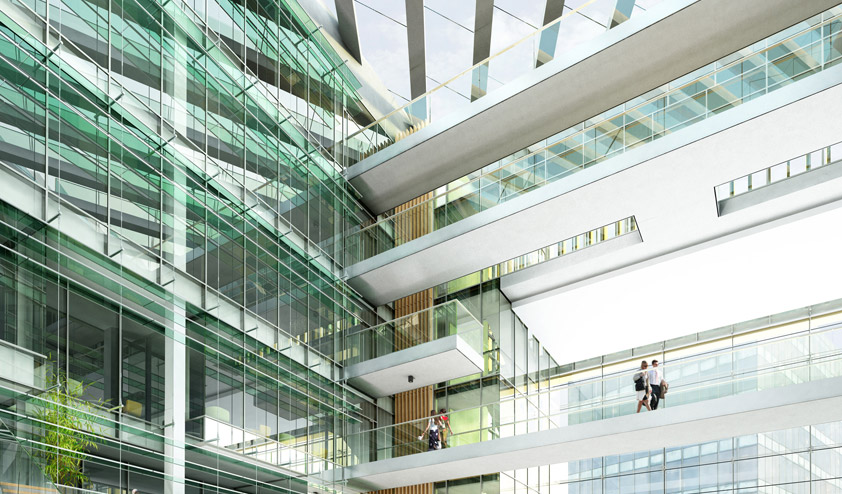 Administrative Headquarters, Electricity Supply Board, Dublin

This a joint winner of an international architectural competition was carried out in collaboration with Henry J Lyons and partners.The site is currently occupied by an existing sixties office complex. A central organisational challenge emphasised the requirement of a highly developed, flexible internal office space plan strategy. Our goal was to embody the very best in sustainable design thinking in a contemporary high quality building that innovatively meets the high aspirational standards of the ESB. A great virtue of the scheme is the insertion of the new into a highly sensitive historic context.